Frederique Constant Klasik Business Timer Triple Carreeonder Moon Phase Not original Belt · Genuine Buckle FC 270 (Jam Tangan Asli) yadj461
Senarai untuk dilihat :

1

Lelongan ini telah selesai.

Dijual Harga: 290USD
Q: Payment sent via PayPal for above watch . Shahid
Q: Send me Papal detail for EMS charges to send Quickly Shahid
Q: Please send PayPal address for remittance EMS charges as my above watch was returned
Dear Sir, OK. We will send the watch separately. We are sorry that there was a lot of misunderstanding. If you require combine shipping, we can refund 20% discount of total delivery fee. So, we asked you yesterday. Please confirm our faq page. https://timepeaks.com/page/faq/#delivery Japan time Today, Seiko's watch is scheduled to be shipped. Best regards,
Q: I have no intention of cancelling . I mean to ask will I get refund of 1 EMS if shipped together thanks for understanding
Q: Will I refund of 1 , if shipped together, secondly provide 1 spare belt for each watch Thanks n regards
Dear Sir, Thank you for your payment of Fredrick and Seiko. About Fredrick, we have already ordered the item to Japan Shop. Do you want to combine and ship these two items? We are waiting for your reply. Best regards,
Q: Confirm Payment sent through PayPal of Fredrick 270 and seiko17150 by PayPal today
We uploaded more information. Please confirm that.
Q: Kindly provide size of watch n description so I can confirm watch Fredrick FC 270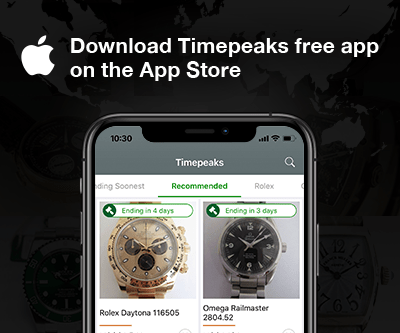 Penerangan
Barangan ini dijual dengan pusat membeli-belah Jepun.
Penerangan asal asal ditulis dalam bahasa Jepun.
| | |
| --- | --- |
| | Frederique Constant |
| | Tiada |
| | Tiada |
| | Digunakan Biasa(B) |
| | 38mm |
| | Keluli tahan karat |
| | Kuarza |
| | Bekerja |
| | The length is unknown. You may not be able to wear it. Sila baca halaman asal dengan teliti dan fahaminya. |
| | Buckle:Tiada Masalah |
| | Tiada Masalah |
| | N/A |
| | Tiada Masalah |
| | Bezel tetap |
| | Tiada Masalah |
Penerangan terperinci:
Purchase year : unknown.
Belt is not original.
Kami tidak bergabung dengan mana-mana pengeluar jam tangan.
Kami hanya menjual jam tangan asli. Walau bagaimanapun, item berikut tidak boleh dijamin.

Jika penggantian dail atau refinishing telah berlaku.
Sama ada berlian adalah pengeluar set atau selepas pasaran.
Semua bahagian asal.
JAPAN SHOP ITEM
Item ini dijual oleh kedai Jepun di Jepun. Kedai ini boleh menjadi profesional jam tangan, dan mungkin tidak menjadi profesional jam tangan Apabila anda membeli item di Timepeaks, Timepeaks membeli item dari penjual di Jepun untuk anda dan menyerahkannya kepada anda selepas pemeriksaan tangan Sebaik sahaja anda membeli item, anda tidak boleh membatalkannya.
Proses pembelian
Anda perlu membuat pembayaran apabila anda menerima notis.

Timepeaks membeli item dari kedai untuk anda.

Timepeaks akan memeriksa ketulenan item tersebut.

Timepeaks akan menghantar item kepada anda.
Pembayaran
Total payment becomes the total of item price, auction fee, shipping fee (insurance included), you can check on the bid confirmation page.

Depending on the country and items, you will probably need to pay additional customs fees, VAT, tariffs etc..

It is also possible to receive items in Tokyo. In that case the shipping fee will be refunded, but if you are not eligible for tax exemption you will need to pay an additional 10% Japanese consumption tax.
Pemindahan Wire Bank
Overseas bank transfer to Japan is available for items over $800.
Checking and Shipping
Jaminan ketulenan
Timepeaks adalah tempat pasaran jam tangan yang selamat untuk pengumpul kali pertama. Sebelum setiap transaksi selesai, pakar jam tangan kami akan memeriksa setiap satu jam tangan di pejabat kami di Jepun.&nbspKami tidak pernah menjual jam tangan palsu.&nbspSemua jam tangan dijamin 100% sahih.