Seiko Solar/Digital/Rubber/Hitam/Hitam/PROSPEX/LOWERCASE/FIELDMASTER (Jam Tangan Asli) gnpm483
Beli sekarang harga
Harga Tawaran
$ 295 USD
Bayaran belian
$ 17.00 USD
Bayaran penghantaran To MALAYSIA
(Yuran Insurans)
$ 24.49 USD ( +24.49 )
Harga keseluruhan
$ 360.98 USD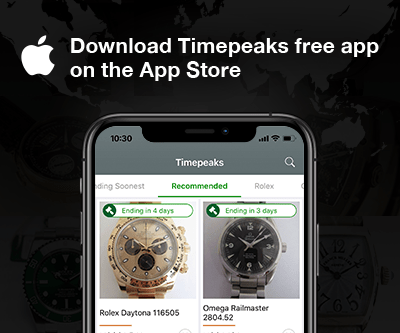 Penerangan
Barangan ini dijual dengan pusat membeli-belah Jepun.
Penerangan asal asal ditulis dalam bahasa Jepun.
| | |
| --- | --- |
| | Seiko |
| | Digunakan Biasa(B) |
| | Tidak ditentukan |
| | Bekerja |
| | The length is unknown. You may not be able to wear it. Sila baca halaman asal dengan teliti dan fahaminya. |
About this seller, the information on the original page is often wrong.
TimePeaks does not guarantee the text information on the original page, so please do not purchase if you are uncertain.


Kami tidak bergabung dengan mana-mana pengeluar jam tangan.
Kami hanya menjual jam tangan asli. Walau bagaimanapun, item berikut tidak boleh dijamin.

Jika penggantian dail atau refinishing telah berlaku.
Sama ada berlian adalah pengeluar set atau selepas pasaran.
Semua bahagian asal.
JAPAN SHOP ITEM
Item ini dijual oleh kedai Jepun di Jepun. Kedai ini boleh menjadi profesional jam tangan, dan mungkin tidak menjadi profesional jam tangan Apabila anda membeli item di Timepeaks, Timepeaks membeli item dari penjual di Jepun untuk anda dan menyerahkannya kepada anda selepas pemeriksaan tangan Sebaik sahaja anda membeli item, anda tidak boleh membatalkannya.
Proses pembelian
Anda perlu membuat pembayaran apabila anda menerima notis.

Timepeaks membeli item dari kedai untuk anda.

Timepeaks akan memeriksa ketulenan item tersebut.

Timepeaks akan menghantar item kepada anda.
Pembayaran
Total payment becomes the total of item price, auction fee, shipping fee (insurance included), you can check on the bid confirmation page.

Depending on the country and items, you will probably need to pay additional customs fees, VAT, tariffs etc..

It is also possible to receive items in Tokyo. In that case the shipping fee will be refunded, but if you are not eligible for tax exemption you will need to pay an additional 10% Japanese consumption tax.
Pemindahan Wire Bank
Overseas bank transfer to Japan is available for items over $800.
Checking and Shipping
Jaminan ketulenan
Timepeaks adalah tempat pasaran jam tangan yang selamat untuk pengumpul kali pertama. Sebelum setiap transaksi selesai, pakar jam tangan kami akan memeriksa setiap satu jam tangan di pejabat kami di Jepun.&nbspKami tidak pernah menjual jam tangan palsu.&nbspSemua jam tangan dijamin 100% sahih.
Penghantaran oleh EMS Dari Jepun
Biasanya ia mengambil dari 4 ke7 hari dari pembayaran sebelum penghantaran
Biasanaya ia mengambil dari3 ke 7 hari untuk penghantaran untuk sampai kepada anda

Usually Timepeaks uses EMS for delivery.
In case of delivering high-priced items or gold products, we use Fedex, DHL at additional charge.
Lokasi item
Item ini disimpan oleh kedai di Jepun.